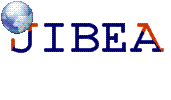 Journal of International Business & Economic Affairs
Submit Your Paper LAC Open Access Guide for Authors Guide for Referees Journal Policies
Welcome to the Journal of International Business and Economic Affairs webpage, a peer-reviewed journal linked to the annual conference of economic affairs of entrepreneurship & international business. Selected papers in the annual conference go for another peer-reviewed process to have a chance for potential e-publication at the Journal of International Business & Economic Affairs: ISSN 1916-8748. The journal is electronically deposited at Library & Archive Canada with open access for anyone to view. All publications are free of charge. Authors must abide by all academic ethics and by ECO-ENA, Inc., Canada's publications policies.
The journal aims to publish articles that contribute new research in all areas of Economics & Business.
Papers should be submitted in Word (.doc) format to morrisonhandley@aol.com and research_forum@eco-ena.ca with the authors' names, affiliations, and contact email addresses on the first page only. A corresponding author should be identified. Papers should be no more than 8,000 words and should include an abstract of between 100 and 150 words. A bibliography must be included, and all references must be following Harvard Referencing System conventions. Papers must not have been submitted to or accepted for publication by any other journal.
Founder and Executive Director
Editor-in-Chief
Vice Editor-in-Chief
Editorial Board (Alphabetically)

Research Chair; ECO-ENA, Inc., Canada

Professor of Business & Vice President, the British University in Egypt, Egypt

Associate Professor, Department of Economics, the American University in Cairo, Egypt

Professor of Economics, the British University in Egypt, Egypt

Reader in Risk Management, Middlesex University, London, United Kingdom

Professor of Finance, Foremer Head of Economics & Finance Department, United Arab Emirates University, Al-Ain, Abo Dhabi, UAE

Assistant Professor, University of Buckingham, United Kingdom

Research Professor, Department of Public Policy and Economics, Faculty of Management Sciences, Durban University of Technology, South Africa

Napier University, United Kingdom & ECO-ENA, Inc., Canada

Assistant Professor of Economics,

Department of Business and Economics,Algoma University, Canada

Senior Lecturer, Aston University, United Kingdom

Professor, Osmania University, India

Prof. Hochschule für Technik und Wirtschaft Berlin, Germany

Professor, Economics Department, Ain Shams University, Cairo, Egypt

Senior Lecturer, Teesside University, Middlesbrough, United Kingdom

Professor of Management, Graduate School of Management, Multimedia University, Malaysia

Professor and Provost, Saurashtra University, Rajkot, India
Journal's Archive at LAC
The Annual Conference of Economic Forum of Entrepreneurship & International Business

© ECO-ENA: Economics & ECO-Engineering Associate, Inc.
Ottawa, Ontario, Canada
research_forum@eco-ena.ca
www.eco-ena.ca