The Annual Conference of Agricultural Economics & Agribusiness
The First Annual Symposium on Food Waste Reduction -
Multidisciplinary Domains
Venue: Chestnut Conference Centre; The Armoury Room; Toronto University, Canada
Date: May 2nd, 2023
ECO-ENA: Economics & ECO-Engineering Associate, Inc., Canada
ISSN: 2292-0560 = The Annual Conference of Agricultural Economics & Agribusiness
ISBN: 978-1-988081-15-1 = The First Annual Symposium on Food Waste Reduction
ISBN: 978-1-988081-10-6 = The Fifth Annual Conference of Agricultural Economics & Agribusiness
E-proceeding at Library & Archive Canada
Conference Type: Intellectual Symposium in a Meeting Room
A Hybrid Event - This Event will be run in-person and online
Call for Abstracts/ Manuscripts
Scholars, freelance researchers, Ph.D. candidates and practitioners are invited to submit their abstracts/ manuscripts/ reports on food waste reduction - multidisciplinary domains to be considered for presentation at the first annual symposium on food waste reduction as a part of the fifth annual conference of agricultural economics & agribusiness that will be held in Chestnut Conference Centre, Toronto University, Toronto on May, 2nd, 2023.
Submit your abstract/ manuscript to research_forum@eco-ena.ca
For more information, contact information@eco-ena.ca
Important Dates
Abstract/ Paper/ manuscript/ report/ panel submission

We may accept paper submissions until March 31st, 2023. New

February 20th, 2023

Presentation Fees Deadline

March 231st, 2023

Late Presentation Fees Deadline (10% more)

April 10th, 2023

Attendance Fees Deadline

April 30th, 2023

The tentative Conference Program will be posted on April 15th, 2023

The Final Conference Program will be posted on April 21st, 2023.
Only delegates with accepted papers by the scientific conference committee can finalize the required fee before its deadline.
Conference Registration Non-Refundable Fees
For Canadian Resident (In Canadian Dollars) >>>

Presentation fees: CAD 370

Presentation fees (student): CAD 270

Online Presentation (Any): CAD: 370

Attendance Fees (Any): CAD 120

Online Attendance fees: CAD 60

For International Applicants (In American Dollars) >>>

Presentation fees: USD 370

Presentation fees (student): USD 270

Online Presentation (Any): USD 370

Attendance Fees (Any): USD120

Online Attendance fees: USD 60
Fees include refreshments for the whole day.
Fees are not refundable. Please view the conference policy before finalizing registration.
Click here for the accepted ways of payment >>>
Our Conferences' policies:

Please note that getting a visa for international delegates is only the responsibility of the international delegate. ECO-ENA, Inc., Canada provides only acceptance letters upon finalizing registration and conference (non-refundable) fee payment by the delegate.
If you are a participant in the conference, please don't proceed with payment unless you receive an acceptance email from the conference chair because all fees are non-refundable according to our financial policy.
Please note that ECO-ENA, Inc. International Conferences are small scientific conferences. We aim to compile intellectual material for discussions and publications.
Postgraduate students can also find a chance in our conferences to revise their papers by listening to the comments of other scholars from different Universities and countries.
Please note that according to our new attendance policy after January 15th, 2014, we accept registrations of attendees from the host country of the conference only (Or from countries that don't require that complicated travelling documents to attend the conference) while we accept participation with original intellectual work from anywhere in the world.
For the accepted paper/ article to be included in the conference's final proceeding, at least one author is expected to attend the conference and present his/ her paper after finalizing registration. All comments by discussants should be considered for the final publication at the conference e-proceeding.

New - Considered after October 1st, 2016

Best 3- papers of any of our international conferences would be considered for publication in our scientific peer-reviewed journals after they go for another peer revision.

The Journal of International Business & Economic Affairs: ISSN 1916-8748 (Online), Library & Archive Canada.

The Scientific Journal of Agricultural Economics: ISSN 1923-6522 (Online), Library & Archive Canada

The Canadian Journal of Islamic Economics & Islamic Finance: ISSN 2292-0579 (online): Library & Archive Canada


Criteria of Selection:

For complete manuscripts submissions:

1. The manuscript must be original.

2. The manuscript must avoid plagiarism according to APA regulations.

3. All references must be written according to the APA citations.

4. The manuscript must follow all scientific regulations of a scientific research paper according to the APA style.


For Abstracts Submissions:

1. Only abstract submissions would be considered for Panel Discussion Sessions.

2. The abstract must follow the APA style of writing an abstract of a research paper/ an article.

3. The topic and the title must be relevant to the conference themes.


Integrity and Ethical Codes

- Only the conference chairs accept/ decline submissions according to the criteria of selections mentioned above.

- After finalizing registration and paying the required conference fee, accepted submissions would be included in the final program of the conference.

- This conference is about intellectual meetings that include scholars in the same/ in relevant field (s), freelance researchers and practitioners. The participant must present before a few of those scholars/ researchers. Comments that would be received during the conference would help in improving the submitted work. All accepted manuscripts would be equally considered for publication in the conference e-proceeding. The best three manuscripts would be considered for publication in ECO-ENA's peer-reviewed journals after undergoing another peer-review process.

- A complete report after the end of the conference will be posted on the conference website with complete transparency.

- Because our fees are not refundable so payment would only be accepted by the conference organizer after acceptance of submitted papers/ articles/ abstracts.

- The organizer of this conference is ECO-ENA: Economics & ECO-Engineering Associate, Inc., Canada

- This is an international conference, so international scholars/ researchers/ practitioners are welcome to apply from anywhere in the world.

- Our work as the conference organizer is entirely transparent and available for all applicants to view.

- After finalizing registration, the organizer sends both the acceptance letter and the receipt of payment with complete information signed by the president of ECO-ENA, Inc., Canada, to the conference delegate within three business days from the time of payment.

- The organizer of the conference abides by the ethical codes of contact. We depend on sending/ receiving messages and attaching files by email as a record of all our contacts with all delegates.
Powered By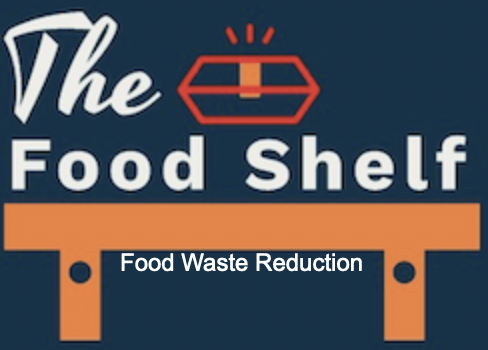 Toronto Transit Tourism in Toronto
Hotels in Toronto Nearest Hotel Conference Poster
Time zone converter for overseas presentations
All rights reserved
ECO-ENA: Economics & ECO-Engineering Associate, Inc.
Ontario, Canada